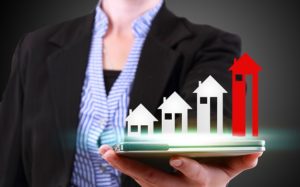 Are you just getting into real estate investing, or do you want to kick your investments up a notch and diversify? Our team at Diversified Investment Strategies is here to give you a quick, simple rundown on some of the most prevalent real estate options. Give us a call to discuss which options may be best for you!
Basic Rental Properties – This is when an investor purchases a property and rents it out to a tenant as a landlord. The investor is in charge of paying the mortgage and taxes, and maintaining the property. The income comes from the rent the tenants pay each month.
Flipping – This is when an investor buys a property that is cheap because it is in need of some repairs and TLC. The investor fixes up the house, or hires others to do the work, and then sells the property at a higher price. The income is in the sale price, after factoring in the purchase price and renovation costs.
Real Estate Investment Groups – This is when the investors want to own rental property, but doesn't want to deal with landlord duties. A company will buy or build buildings, such as apartments, and investors can buy them through the company. The company takes a percentage of the monthly rent.
REITs – This is when a real estate investment trust (REIT) is created by a corporation or trust. Investors provide the money to purchase, operate and sell the income-producing properties. REITs are bought and sold on major exchanges, similar to stocks, with the opportunity for appreciation.
Delaware Statutory Trusts – This is when an investor owns a portion of a trust, called a Beneficiary Ownership Interest, while the trust owns the underlying real estate. Each investor of the trust will own a percentage of the trust. When suitable, we believe this is a great option when using a 1031 exchange to defer federal taxes.
NNN Lease – This is when an investor has the option to make a significant financial investment in a NNN lease, which offers class A tenants and little labor requirements. The investor usually owns the property rather than co-owns with other investors.
Oil & Gas Royalties – This is when an investor wants to diversify out of real estate and invest more in commodities. Investors may receive monthly royalty income when investing in oil and gas, and also saltwater disposal wells. When suitable, we believe these are great options for investors wanting to diversify their portfolios.
These are examples of some of the major real estate investment options available to investors. When wanting to sell and buy up or diversify, a 1031 exchange may be implemented with most of these, to help investors avoid paying federal taxes when they sell an investment property or properties.
Give our team at DIS a call to discuss your current investment options, and what works best for your specific situation! Our team is knowledgeable and experienced and can help you make solid investment decisions for your future.
Bryan Hakola
Diversified Investment Strategies
Visit Our Website
Learn About Your Investment Options
Become Our Facebook Fan
Follow Us on Twitter
Connect on Linked
This is for informational purposes only and does not constitute an offer to purchase or sell securitized real estate investments. There are risks
associated with investing in real estate and Delaware Statutory Trust (DST) properties including, but not limited to, loss of entire investment
principal, declining market values, tenant vacancies and illiquidity. Potential cash flows/returns/appreciation are not guaranteed and could be
lower than anticipated. Diversification does not guarantee profits or guarantee protection against losses. Because investors situations and
objectives vary this information is not intended to indicate suitability for any particular investor. This material is not to be interpreted as tax or
legal advice. Please speak with your own tax and legal advisors for advice/guidance regarding your particular situation. Securities offered
through Concorde Investment Services, LLC (CIS), member FINRA/SIPC. Diversified Investment Strategies is independent of CIS.