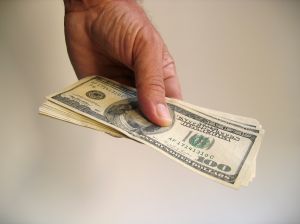 With the COVID-19 pandemic causing business closures, unemployment increases and economic uncertainty, many real estate investors are finding themselves with tenants that can't pay rent. Our team at Diversified Investment Strategies is here to share some tips from industry experts on how you can handle this situation. This is a tough time for everybody, but with time, it shall pass. Until then, we must weather the storm.
If your tenant tells you they can't pay rent right now – If you have a tenant experiencing financial hardship right now, due to COVID-19, try to work out a solution that benefits both of you. You could consider a flexible payment plan, with rent broken down into smaller payments spread over a period of time, accept partial payments temporarily, because some rent is better than no rent, allow the tenant to use the security deposit to cover a month of rent, or let the tenant out of the lease early with no penalty. Keep lines of communication open.
If your tenant asks for an extension to pay rent – If your lease includes a late fee, make sure your tenant is aware of this. If your tenant has a history of paying rent on time, consider waiving the fee for a one-time late payment. Or, as mentioned above, consider a payment plan or partial payment agreement. These actions look good on your part if you do eventually have to file for eviction. Make sure you have these agreements in writing, via email or letter.
If the tenant doesn't pay or reach out – The tenant should be the first to reach out if they can't pay the rent in full, but if you don't hear from them, reach out and ask if there are problems. Once you know the situation, you can determine your next move. Many people are temporarily out of work, or businesses are temporarily shut down. Knowing whether your tenant is experiencing temporary or permanent financial loss will help you determine your next course of action.
If tenant is consistently late or refusing to pay rent – Late fees are one option, but not always effective. Some state laws allow consistent late rent a cause for conviction, while others state that as long as rent is paid eventually, eviction is not an option. If the latter is the case, wait out the lease but notify tenant with proper notice that you will not be renewing the contract. If tenant is refusing to pay rent altogether, follow local eviction proceedings. Because of COVID-19, some cities and states have a temporary moratorium on evictions. However, you can still notify tenant of lease default prior to end of moratorium period.
If you'd like to sell your property and move on to better, less stressful real estate investments without having to pay federal taxes, contact us about 1031 exchanges. If you have questions about current market conditions, the extended 1031 exchange deadlines, or anything else related to real estate investing, give our team at DIS a call! We are here for you during these tumultuous times.
Bryan Hakola
Diversified Investment Strategies
Visit Our Website
Learn About Your Investment Options
Become Our Facebook Fan
Follow Us on Twitter
Connect on Linked